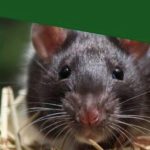 The Rhodesian Ridgeback Club of Eastern Canada 
&
The Sport Ratier Club du Quebec 
are hosting 
Introduction to Barn Hunt
Sunday, April 10, 2022
10.00 a.m.
         16 spots available  
Priority given to RRCEC members 
until March 22
thereafter spots available to general 
membership of both clubs
2nd Group    Noon
Location:    2633 Boulevard Perrot,
                Notre Dame Ile Perrot
                Quebec  J7V 8P4
Please arrive at the location at least 15 minutes before your approved Group time.
Give yourselves time to unload and settle dogs before the activity commences.
Any questions should be directed, via Messenger, to France Flibotte
Cost:     RRCEC Members $25.00
    Non-members        $40.00
Payment in advance (e-transfer) is required to secure a spot 
to:   France Flibotte at savoieaf@videotron.ca
Password:   Hunt   (Note capital H).
—————————————————-
If you compete in performance events, 
click here
 to read about RRCEC awards and qualifications. Now is the time to set some goals and earn some medals.